Meet Capital Fence
Capital Fence was founded in 1989 by an installer with an old pickup truck and a pair of diggers. We have grown to be the largest, most well-respected name in the fence industry throughout WNY. Whether you are looking for residential, commercial, or industrial fence, look no further. As a family-run business and Active Yards exclusive dealer, we maintain a modern fleet of trucks, equipment, and tools to ensure we are equipped to get the job done right and on time. We are continuing to grow - come check out our new office showroom & warehouse!
Our Philosophy
We've built a reputation based on our philosophy of delivering top quality materials, superior craftsmanship, and excellent customer service. A philosophy our team of seasoned professionals still holds true today.
Our Team
Our success is a direct result of our team on every level. Working together, we are able to turn your dreams into a reality.
Office Team
Our office team knows fence and are happy to help and serve you. They are the backbone of our operation handling everything from over the counter sales, installation and scheduling of crews, working with our in-house fabrication shops, sales team, as well as all of the general business matters associated with running a business. They are the people that keep us running smoothly and effectively. Our office team is also joined by our office dogs, feel free to stop in to bring them a special treat!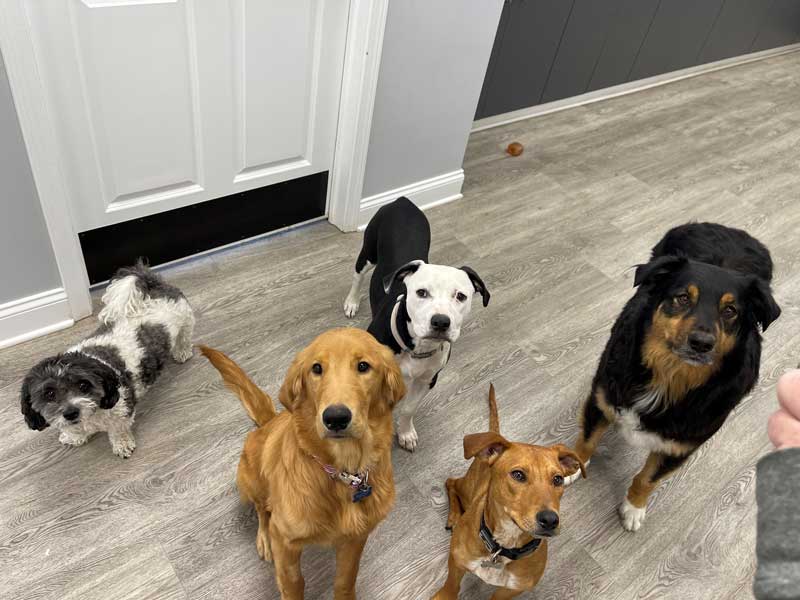 Custom Fabrication Team
Our custom fabrication team is made up of seasoned fence professionals who bring quality craftsmanship to every job. In house we run custom vinyl, metal, and wood shops to supply our installation crews and DIY customers with the top-quality materials to be installed. They are a key component to our success, and it shows.
Sales Team
Our sales team is knowledgeable and friendly; no hard sell. They have the expertise and experience to guide you through the process of deciding what type and style fence will best suit your needs or desire. Our sales team is what drives us forward.
Installation Team
Our installation team is the best in the business. The job gets done right the first time with their exceptional craftsmanship and attention to detail. Installing year round, these guys are true professions.